Adopt-A-Book 2019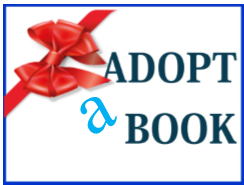 What is Adopt-A-Book? 
Adopt-A-Book is a way to support the library by sponsoring a book.  The book/s you choose to sponsor can be marked with a commemorative bookplate with your name or the name of someone you wish to honor or memorialize.
Donors have the opportunity to be the first person to borrow the book selected.
When you adopt a book for someone special this holiday season, the library will present you with a beautiful card to give to the recipient to let them know you have supported the Public Library of New London in their name.
Books will be available for adoption until December 31.
The Public Library of New London is a 501(c)3 organization and contributions are tax-deductible to the extent permitted by law.