Digital Navigator at the PLNL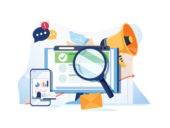 The Public Library of New London is excited to announce the addition of a Digital Navigator to our staff! Read more
Beginning November 18, 2022, our visitors can meet with the Digital Navigator for help using technology.  This person can help you make the most of the online world by providing you with tech support and teaching you how to use your device.  Here are just a few of the things the navigator can assist with:
Staying connected with family and friends
Getting connected to affordable internet service
Accessing health or banking information
Filling out forms online
If you would like to make an appointment with the Digital Navigator, please use the form below or call the Public Library of New London at (860) 447-1411.