2018 Adult Summer Reading Program

Read-2-WIN!
 Stop in or call 860-447-1411 x5 to register the number of books you're reading for a chance to win 1 of 4 themed prize baskets to help you ROCK this Summer!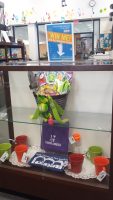 Click on one of the buttons below to print the adult summer events schedule or sign up for our newsletter so you don't miss a thing!
You can call anytime and leave your name and number of books you've read since you last logged your books!
It's That Simple!
---
The Adult Summer Programming will run from June 18 until August 11.
There will be community events, raffles and great workshops to help you Rock This Summer!
You can register at the library, online or by calling (860) 447-1411 x5 and keep track of how many books  to enter into raffles and win great themed gift baskets!
There will be a raffle drawing every two weeks during the program run dates, the more books you read the more chances to win!
going on during the Summer
Stay Connected!
Reading Raffle Winners!
July 6
Patrick Sheehan-Gaumer (&Co.)
Summer Fun Basket

July 20
Tara Haglund
Gardening Basket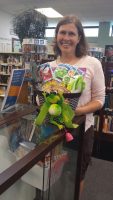 August 3
Corey Ellie
Barbecue Basket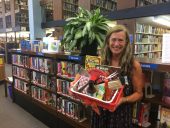 August 17
Joe Telgarsky Jr.
Entertainment Basket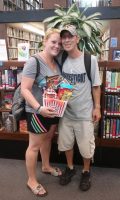 Featured Reader of 2018
A very special announcement of our 2018 Featured Reader: Priscilla Ault!!!
Having read the most titles this Summer – The Public Library of New London is very proud to honor Priscilla Ault for doing what she loves to do!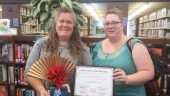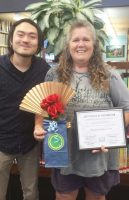 So what is the Featured Readers current favorite book?
Priscilla is really enjoying the new series by Dean Koontz, The Whispering Room in particular.
The Whispering Room is the first book in his new series and available for checkout at the Library.