Escape The Ordinary – Adult Summer Reading Program

We love Summer Reading here at the library and we think its not just for kids, SO…we are pleased to present our Escape The Ordinary program!  

We all know that kids have to do summer reading for school, but did you know ADULTS can win prizes for reading this summer too??
Beginning Monday, July 6, click on the link below to log your reading for a chance to win great prizes such as gift certificates to local restaurants!  OR come into the library to fill out the reading log in person!Finally…check out the schedule at the bottom of the page for our Escape The Ordinary Summer Movie Series!
Escape The Ordinary Summer Movie Series!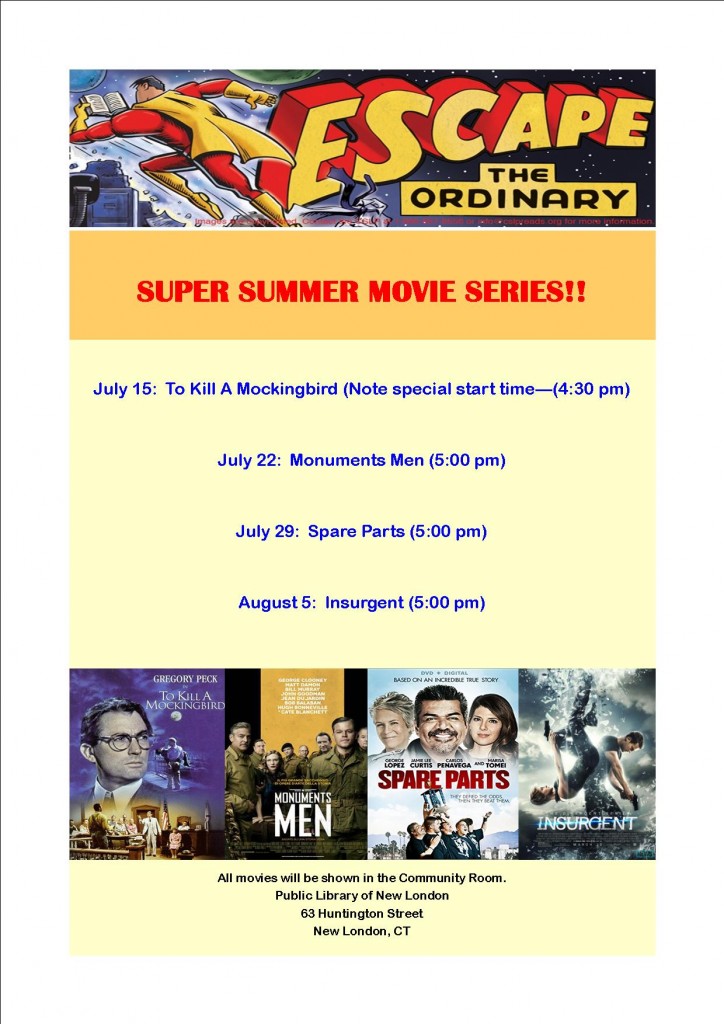 Looking for information on Children's and Teen Summer Reading Programs?
Children's: https://plnl.org/children/summer-reading/
Teen's:  https://plnl.org/teens/summer-reading/