New London History Series with Sally Ryan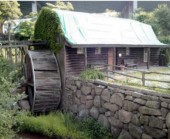 Historian, Sally Ryan will take us through New London's history: 6 week series, sign up now!
Starts Tues., Sept. 13 at 7pm

New London History Series runs 6 Tuesdays from September 13 through October 18th.  This event is free and open to the public. Registration is not required but recommended.  Register online or by calling 860-447-1411 x3.
Schedule:
Sept. 13 —The CT Colony and Pequot War
Sept. 20 —New London's Early Years: 1646 –1775
Sept. 27 —The Revolutionary War
Oct. 4 —Whaling 1820-1860
Oct. 11 —Railroads and the Industrial Revolution
Oct. 18 —1938 Hurricane to the Present